Aquarius - Education and Knowledge Horoscope
What the stars have in store for you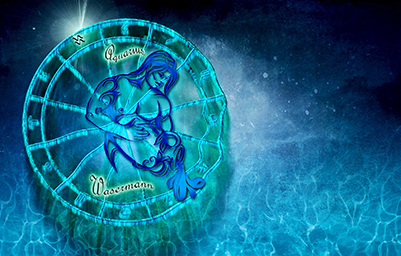 Weekly Horoscope
The Learning Motive
Students keeping an attitude of delaying things may face the consequences of that directly on their grades. Those planning to travel abroad may not get through for higher education. There are chances of getting good grades or ranks in competitive exams. Students of management may get a good job opportunity. Take up your studies seriously as this would enable you to improve your knowledge.
The Academic Activities
Students may receive lower scores due to overconfidence and their lazy nature. However, it can be a reasonable period for students planning to study abroad. They may find a good opportunity during this week. Stay focused on the learning process as your time would help you retain the knowledge you want to pursue. Hard work would be the key to your success.
The Learning Zone
Students might get some good grades and may continue doing well at academics. Confidence levels may be higher, giving an edge over others. Some of you may become lethargic and ignore studies. Just remain focused on academics, as this would enable you to do well in all walks of life. Students may be satisfied with their preparation and could amend their schedules for better.
Monthly Horoscope
Skilled Education
According to the monthly education horoscope, you have shown an interest in studying. As a result, your efforts and hard work may be rewarded this month. If you want to pursue a hobby, this is the month for you. You would have a good ability to learn the subject, which would give you confidence. The month is also ideal for continuing to learn languages that you have wanted to learn for a long time. Because you have a strong desire in this direction, your efforts may bear fruit. The month after the second half would be more rewarding for individuals who have been working in a vocational area. Your desire to learn more about the topics would improve over time for the greater good. If your children want to participate in a competition, the month may assist them in their efforts.
Education At Par
This would be an excellent time for you to further your education. This would be the start of a significant period in our lives in which you would be able to improve your preparation. This would be the finest of circumstances, allowing you to better your learning and work on the basis of greater interest. This is the point at which you may be satisfied with your preparation for any type of competitive exam. The more you work on the subject, the better the result may be. Your concentration may be high towards the end of the month, as may your knowledge base on the subject that you want to specialise in. Give yourself the time and effort that may propel you forward in your career, and you may be successful. Time is steadily working in your favour, and your efforts may benefit you in the long run.
Learning Is Key To Knowledge
Learning is vital, and you should be pleased with yourself because this is an excellent period for academic learning. This month is also an excellent opportunity for you to take any practice tests to improve your preparation. Most students who intend to continue higher education at a university or a prestigious college may do well this month. Thanks to your mentor and preceptors for working tirelessly on you and completing your knowledge in a timely manner. Those who wanted to go overseas this month to finish their foreign education may be successful this month. Your efforts are likely to produce the positive outcomes that you have always desired. Take a measured risk in the most effective way feasible. Your academic performance would improve as a result of this. Keep an eye on your self-assurance because it can lead to overconfidence.
Yearly Horoscope
The year 2022, students may get a lot of opportunities to make progress in their studies and academic careers. This year may be in favour of students who are good at sports or some other extracurricular activities. You would be happy with the success that you are likely to find this year as your preparations may culminate into hard work and through efforts. There may be achievements at the academic front and this would enable you to make good progress in all your academic endeavours. Further, the year is good for students pursuing Law or accounting. Your hard work may help you find an internship role which may be very rewarding in terms of learning and preparation. This would be the year where your achievements may be quite high along with proper learning and education. Thus, all your learning and preparation may be quite rewarding during the year 2022.