Scorpio - Education and Knowledge Horoscope
What the stars have in store for you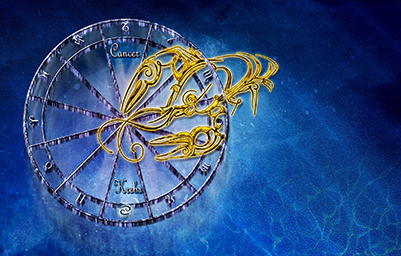 Weekly Horoscope
Educational Exciting Opportunities
This week is quite favourable for studies. You might get new and exciting opportunities in the educational field. As Saturn is the house of education, you might have to put in a lot of hard work. Planet Saturn may delay your success. But do not lose hope and give up. There might be some distractions. Strong determination might help you to achieve your dream.
Educational Spendings
This month might trigger a lot of confusion in the form of distraction for the students born with this zodiac sign. Avoid spending too much time travelling or enjoying yourself with your friends. It is essential to keep steady hands in your pockets. Some of your friends might help you with study material. You may join a new academic course that might get recognised.
Educational Efforts
Control your distractions as they may hamper your studies. Use your time effectively and efficiently to maximise your efforts in getting desired outcomes from your hard work. The week is good to travel abroad for higher studies. This would improve your confidence as your fitness would rely on improving your immunity and general stamina. Do not get into any social issues.
Monthly Horoscope
Education Needs Efforts
This is a month; for most of you natives, this may not be a good month. There's a risk you'll fall victim to distractions at the start of the month. During this time, your grades and performance may suffer. As a result, you'll have to work even more and concentrate even more. You'll have to focus only on your studies and not allow anything else to distract you. It's possible that the second half of the month may be better, and you'll be able to perform well at this time. Your academic performance may improve. You'll be able to concentrate better on your studies as well. This is an excellent time to start thinking about your study abroad. Your parents may be extremely supportive and actively urge you to strive for excellence in all areas of your life. This month, take the learning process more seriously in order to achieve good scores.
Shining Month For Students
This is a month in which your education Horoscope predicts that pupils may achieve their goals. You'll be able to focus on your studies and block out all types of distractions. On the academic front, students pursuing graduation and post-graduation are likely to make good progress. Students in a school should work hard and put up a greater effort in order to absorb and learn things rapidly. Those studying for tough exams must avoid distractions if they are to succeed. Try not to be lenient in any way when it comes to learning. If you are given the opportunity to learn from someone who is a wonderful friend, they may gladly aid you in this process. Wait for your close friends' cooperation, as they may be supportive in any type of learning. Gains may be significant around this month, and this may be your achievement in all sorts of learning during this month.
Growth Prospects For Students
Students may perform well academically during this month's education Horoscope. You may be able to focus on your studies without being distracted by outside influences. This month, students studying for competitive exams may be asked to work harder. This month may be fruitful for those pursuing graduate and postgraduate studies. Students interested in pursuing further education may be able to acquire a spot at their preferred institution or university. School-aged children may excel in their academics. They may grow to like the idea of online education, which may serve to pique their interest in the subject. As someone who has been focused on achieving what is most needed, there would be overall increases in your academic learning. Some of you may like to pursue a Masters degree at a foreign university; in that case, your efforts may be greatly appreciated.
Yearly Horoscope
For those of you who've been studying or preparing for competition, this is the time to put all your faith in yourself and your preparation and forge ahead. The year can bring to the surface realizations about what you want or believe in, as well as revelations about the past. The year favours your efforts, bringing you new opportunities, luck and widening horizons. Further, if looking to pursue any studies in a foreign land then you would have to work hard this time to make through. Some of you tried last time, but this would not have been any success in your attempt. Now you have tried to gain the same in the second attempt and your attempt this time would be quite successful. So, make every possible effort to get the best of the effort or preparation that you would apply now. You would enrol for the course and shall even find the right answers to your timely efforts.