Taurus - Money and Finances Horoscope
What the stars have in store for you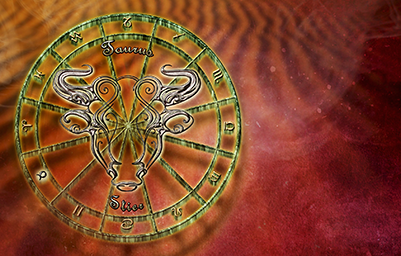 Daily Horoscope
You may wish to buy new ornaments or jewelry today. You will be willing to present yourself as more attractive person in front of others, thus you may wish to buy clothes that look more expensive.
Weekly Horoscope
Invest In Gold
You may manage your resources effectively this week, but some unavoidable expenses may be seen this week, resulting in a misbalance in your financial aspect of life. It is an excellent time to make investments and speculative deals too. The outcomes may not be as you were expecting them to be, but don't lose hope. Investing in gold and valuables would be of your interest at this juncture.
Take a Deep Breath Before Making Financial Decision
This week money shall not be a problem, and you may get relief from financial crunch related issues, as your held-up payments shall be released. However, you may make unfavourable financial decisions due to some mental pressure. The better thing would be to calm your mind and then go ahead with money-making efforts. This week brings a good time for professionals in sales and marketing.
Precious Experiences
This week may bring a very auspicious time for your financial front, and you may make a large amount of money with a business deal, say your weekly predictions. You may feel better about it, and you may make contact through the work that aids you in your career! You may engage in social activities, and the experience may pay you back in many ways.
Monthly Horoscope
In terms of your financial situation, this month may most likely be a hit. Though you might have a lot of expenses at the start of the month, they might eventually decrease. When Mars transits your zodiac sign, and the Sun transits the fifth house in the latter part of the month, there are strong odds that your income could skyrocket. This may help you overcome your financial difficulties and succeed. This is a terrific month for those of you who have been looking for ways to diversify your income and even gain money through other means. You can financially assist your siblings by lending them the money they need. Traders should expect significant gains this month because their strategies will most likely help them overcome economic difficulties. This could be a month in which you may establish a new source of income that would pay off in the future.
When it comes to your financial life, the combination of three planets in the second house, as well as the aspect of planets posited in the eighth house on the same house, should indicate monetary gains. During this time, you may obtain unexpected wealth or inherited property, which might help you improve your financial situation. Your expenses could begin to rise once Mars transits the twelfth house in the second part of the month. You'll need to keep track of your costs if you don't want things to spiral out of control. Even though you may have a nice income, you should avoid making any large investments at this time. Before you invest in the stock market, think twice. This may have an impact on your overall market profits. Make every effort to avoid buying real estate this month. The time constraint prevents us from completing this task.
Because Saturn is transiting your ninth house this month, you may have to deal with some financial difficulties. This month, though, the Venus transit is likely to probably bring a slew of financial and material advantages. Taste appreciation and affection for the required luxury are likely to draw you closer to everyone. Today, the power of financial multiplication is likely to help you get closer to your objectives. This is the perfect time for you to fulfil the financial objectives that you have set for yourself. With your speech and communication skills, you'll be able to improve your financial situation. Traders may gain from this month's events, and their policies and plans may result in lucrative trades. Making large investments should be avoided. The planetary alignment might support you financially and pave the path.
Yearly Horoscope
In the long run you may be proud of your achievements resulting from monetary spending. Some of you may decide to reshuffle your loans in the year ahead due to extra cash made through investments. Those of you who carry on a business are likely to recover their dues this year. This rewarding recovery would allow you to earn an extra bit of money this year. You may not only earn a good amount of money but may also donate it to the NGO's or to any good cause this year. You would be more generous to donate money than to spend money. If you have taken a big loan, you'll slowly pay it off with interest this year. Along with your affluence of money, you likely have a lot of expenses this year. Last year, you could have benefited from the moratorium that saved you money, but this year, you would return the dues regularly.