Aries - Career and Business Horoscope
What the stars have in store for you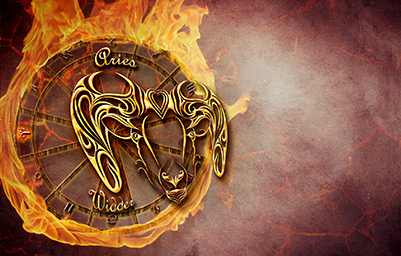 Daily Horoscope
An ideal day to put forward best of your efforts, suggests Ganesha. You will feel confident and energetic today. Since you are determined to do so, you will finish all your tasks within the deadline. The pressures will ease off in the evening, foresees Ganesha.
Weekly Horoscope
Life-Altering Projects
Your career may go up and down this week. Avoid arguing with government employees. Overall, if you don't have a job lined up, this week can be good for you. This week, you may be presented with a unique chance. Projects in a distant nation or at work may alter your life. This week might be a hectic week for those in a job. Education-related careers would be successful.
Expected Loss
Career-wise, this week would be ordinary. Those looking for work may find it with some delay. Avoid arguing with a female coworker to obtain the desired result. Projects in a distant nation or at work may alter your life. There can be big modifications to your company plan, so stay alert. Misunderstanding with your partner or customer might cost money. The new company venture may not generate expected profits.
Work With Patience
Mercury transit suggests that you may resolve a dispute with a coworker. Get a new project and task. There may be a lot of progress this week. Arguments with superiors can generate workplace stress. Consult an elder or expert in your network about foreign propositions. Work with patience. Aggression may cause problems. Help from your father is a probability. If you work for a government organisation, then be wary.
Monthly Horoscope
Planetary transits suggest that daily routines should be planned ahead of time. At the workplace, in case you get a load of responsibilities, the boss may prove helpful. Work-related travel can be inconvenient, and legal issues can cause stress. Legal professionals should have a calm demeanour and avoid arguing with their superiors or government officials. This month may provide you with some stress reduction as well as the anticipated money benefit from your job. Because of your hard work and determination, you'll have a chance to advance. Closeness can put you in a difficult situation if you increase your communication with a coworker. Avoid office politics and try to maintain a professional connection with your coworker. Those looking for work are likely to have a good chance of finding one. Legal and medical issues pertaining to your profession may provide the intended outcome.
This month may prove to be a good one for you. You might be presented with a unique chance, such as projects indicating moving to a foreign nation or a pleasant change in the job. This month may be hectic for those who work. A new project and assignment could be assigned to you. Meetings with various people or work related to sales may yield positive results. There may be occasional disagreements with upper management over work-related issues, causing tension in the office. You can be given unwelcome work responsibilities, as well as a sudden change in the strategy for the projects you're working on. This month, a businessperson must exercise patience when making improvements to their business. Avoid making rash decisions and causing a squabble with your business partner. Your stress levels may rise as a result of an unexpected workload or a client's demand to complete their order.
Do not be scared to submit your plan in a meeting or at work; strive to take the lead but be careful. Due to a misunderstanding, you may risk losing your job or resigning. Before presenting to your senior, make sure you have all of your plans and strategies together. There is a possibility of disagreement. Those in creative or religious fields, as well as those who work for charities, are likely to have a good month at work. Those of you who work in sales marketing might have a nice deal in your hands. Email or class communication could be vital to you and also benefit you financially. Independent professionals may have a conflict with their client or may not receive full payment for their service. Those in business must avoid having a quarrel with their partner, which can lead to financial loss. Try avoiding business travel this month.
Yearly Horoscope
The year 2022 gives mixed results for career opportunities for the students born in the Aries sign. In the third quarter of the year, you may see the progress in your career openings and receive positive feedback from the companies you applied for. Natives looking for a job or those who are employed both have to put more effort into their work than usual. This year might give you mixed results in your professional life. Patience and hard work is something you have to practice this year. This year is lucky for those who are looking for new job openings but only in the second half of the year. If you are mixed up in a business or are interested in one, you may need to be cautious when dealing with clients and new business. Despite that, you should be focused on some exclusive deals you might be able to make some profit from this year. You are more likely to travel this year. However, it is advised to not involve a new business partner this year.