Aries - Education and Knowledge Horoscope
What the stars have in store for you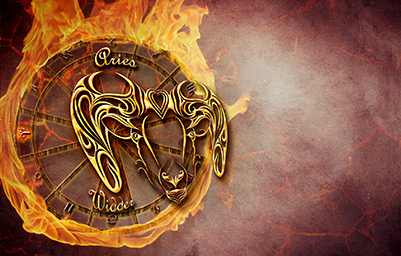 Weekly Horoscope
Avoid Being Egoistic
Overall, this week's competitive examination results would be mediocre. Due to the unfavourable Sun transit, you should avoid becoming egoistic. Sun transit may make you feel demotivated, but Jupiter transit indicates that your mentor and bright ideas may help you. One wrong word can be stressful for sports students this week; therefore, you are suggested to have a short healthy talk.
Success For Students
This week is favourable for fashion, arts, and creative writing students. You may do well on your assignment. Sports students are encouraged not to be aggressive this week. There are chances of success this week. Mentor support and advice would help you. Occultism may charm you. If you are a research student, this week can be fruitful. Meditation classes may be quite successful.
A Bad Judgement
The incorrect firm might lead to a student making a bad judgement. Writing your strengths can motivate you as well as help you see the bigger picture. The improper company of friends might remove you from your studies, but the direction of your father and mentor can help you. A short journey from school or a cultural event might provide new perspectives on schooling.
Monthly Horoscope
Students must maintain control over their remarks and avoid arguing, as this can lead to a loss of energy. You may be distracted and stressed, leading to problems with your studies. Keep a safe distance from the wrong people and focus on the positive. Take advice from your mentor or your father. That is likely to help you succeed. Rahu and Mars indicate that you should avoid arguing with your mentor and concentrate on what they are trying to teach you. This month, you can be assigned a difficult project relating to higher education. Hence, self-study may be beneficial. Those who apply for competitive examinations may be successful if they work hard and are determined. You can also go for technical courses. This month, engineering and science students have opportunities for work and success in their projects. Your perseverance and hard work can pay off. A foreign company may approach you.
Because of the Sun's transit, you may feel demotivated, but Jupiter's transit may help you receive your mentor's assistance and an optimistic approach. Writing down your strengths could inspire you and help you understand how to turn things in your favour. Because of bad company, you may lose interest in your studies, but the guidance of your father and mentor is likely to help you get back. A short getaway from school or participation in a cultural activity might provide fresh perspectives on schooling. You may have a spontaneous desire to learn music or write. This month, the stars suggest that your need to clear the backlog may provide the desired results in the coming month. Because of your language-related task, you could recognise this person. For technical students, taking a new course in digital media or creative arts, such as graphic design, may help them succeed.
Those of you who are apprehensive or stressed about an exam should plan every little step. This month may bring a lot of changes for students. With the transit of the Sun and Venus, there may be a sudden change in the syllabus or a surprise test, camping and cultural programmes in school. A study centre may provide you with the opportunity to learn about a variety of topics, and you may enrol to gain those skills this month. Some of you might be interested in learning a computer language or learning about occult science. Those of you who are scientific students may succeed in your projects by conducting research and submitting it. If you're a medical student, now is an excellent moment to conduct research on the issue. The student may be given the opportunity to study or conduct research in a foreign country.
Yearly Horoscope
This is a time of learning and enhancing your skills. Try to stay away from distractions and give main priority to your studies and work hard to attain excellent scores in your upcoming exams. If you are learning a new course, this year is good for you. You may also be interested in meeting with people who share the same interest and same skills or interested in learning new skills as you. Also, the year is lucky for the native students who are interested in pursuing research and are preparing a detailed analysis to be ready for the submission of your thesis at the earliest. There is a strong possibility that you may feel disinterested in learning towards the final moment of your exams. although you may do fine once you go ahead with your exams. All in all, this problem is likely to arise only if you are not serious with your academic preparation otherwise you may achieve your desired results.