Cancer - Career and Business Horoscope
What the stars have in store for you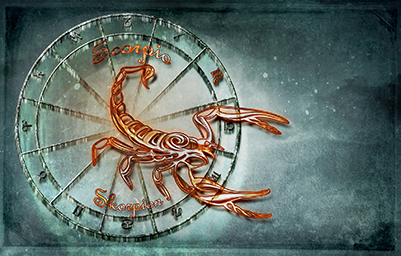 Daily Horoscope
You are in a perfect mood to boost creativity. A big pat for the tasks you have accomplished at the workplace will add to your happiness. You will tend to inspire others to think out-of-the-box, feels Ganesha.
Weekly Horoscope
Business Tale
This week's planetary forces may be mostly in your favour allowing you to be at par with your deadlines at work. Unless something major happens, you are going to be fine this week. Some heated arguments with your friends in the midweek may bother you. But your strong performance may help you grow. Planets may force you to be more disciplined in business, which may help you build a strong foundation for future growth.
Earning And Livelihood
This week may be an exciting one for you due to many excellent developments in your career, but you are advised to be wary of your rivals and foes. You may be uneasy and stressed owing to challenging events early this week. From midweek, things may start to go your way. The second half may be ideal for corporate expansion. It might test your abilities and patience.
Professional Ride
The communication equipment business may prosper. Work in art, fashion as well as creative ideas for business may help a good deal. You may get a better offer in tours and travel-related work. It would help if you were beware of your message and mail. You are advised to be optimistic and punctual at the workplace. With patience, stars suggest that things may improve by time. The wholesale business may prosper.
Monthly Horoscope
Worthwhile Contribution To Work
There might be a favourable climate this month, which can support professional goals. Above all, there's a good chance to reach the goals you set for yourself. It may surely require your hard work, but in a stress-free working environment, this would be enjoyable in and of itself. Whether in business or service, your professional pursuits might provide you with a sense of security and contentment. The month ahead promises to be fruitful in terms of career and business. During this era, you are likely to achieve significant advancement in your professional life. Furthermore, a female coworker or associate may assist you in advancing your career chances. This helps you advance professionally while also enhancing your personality.
When Opportunity Knocks Your Door
The native's job horoscope for the month indicates that he or she may be strongly drawn to a new initiative. According to the forecasts, the native may become interested in a foreign firm that requires a significant investment. Your family and friends may be quite supportive of your job decisions. This month, there's a chance you might get a noticeable promotion or a change in position or responsibilities at your current job. A native's chances of joining or being linked with a nonprofit organisation that can help them get renown and fame in their social circle are very strong. This may not be the best time to ask for a raise if you are expecting a promotion at work. On the other hand, business people may have a lot of opportunities this month. To keep your anger under control, you may need to learn some techniques.
Rocky Road In Career
Despite having a well-established career, the native's career horoscope for the month predicts that he or she may face some financial difficulties. This could be owing to the risk aspect that most business transactions entail. Because your costs may be considerable, you may experience a cash flow problem this month. As a result, it is strongly advised that the natives conduct their homework before spending a large sum of money in a business enterprise. The natives' benevolent spirit may get them into difficulty since they may committee more than they can afford. The forecasts indicate that the native should create adequate budgeting arrangements before spending money this month. A costly international excursion is also on the horizon. According to the monthly finance horoscope forecasts, your financial condition may remain stable during the month.
Yearly Horoscope
Most of you may confront ups and downs in your professional life during the initial phase of the year. Make sure that you do not invest money in any work till the middle of the year 2022. Likewise, you shouldn't start a new partnership business until September of the year 2022. After the first quarter, you may get new work opportunities and your professional life may be enhanced. Overall, this year may be average for salaried employees as business people. The last week of the year may give you chances to do business deals, so be careful as one wrong step from your side and your responsibilities may be given to the others. If you are working as a businessman, you are likely to be flooded with good partnership deals in the year of August. You can expect the appreciation and a raised status for your professional front. Therefore, the year 2022 may have many achievements professionally.