Cancer - Health and Well-being Horoscope
What the stars have in store for you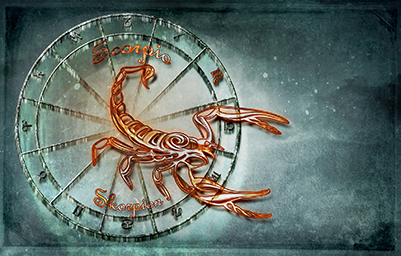 Daily Horoscope
The day is perfect to expand your social network. Your amicable and positive approach shall enable you to establish new relationships today, which will prove to be gainful in the future. Sharing problems with your near ones shall provide relief.
Weekly Horoscope
My Body, My Mind
During the ensuing period, your overall health may be relatively safe. Patients with chronic conditions like rheumatism or digestive issues like excess wind and flatulence may find great relief and a break with minimal care. There may be some signs of liver trouble, especially if it's recurrent, but this would be minor, and a liver tonic would prevent any problems.
Fitness
The stars' alignment encourages good health. If you do not overdo things, this week might be pleasant. If this continues, things may spiral out of control. So, calmly, you must simply create a new schedule of activities that allows you to fully engage in all of your typical activities without overtaxing your energy. With this precaution, you may relax now.
Well Being
Proper food to nurture immunity is advised. Meditation and yoga may help you reduce stress. Pregnant women are advised to take care of their health. Avoidance of electronic devices before going to bed is recommended. Children are advised not to debate to avoid health problems. You are advised to have a good time with family and friends, which may be rejuvenating.
Monthly Horoscope
Health Alert
The month should pay special attention to their health and fitness. According to their horoscope's forecasts, stomach issues, chest connections, and fever can have a negative impact on the native's health. Insomnia can also be a source of mental tension in one way or another. Trying to eat a balanced meal and staying away from electronic devices before going to bed may greatly assist in maintaining your mental tranquillity. It is best to avoid late-night partying. If you suspect that you may have an eye condition, you should examine your eyes. The health horoscope recommends you keep a close eye on your health. Maintain a healthy eating pattern and make an effort to keep your digestive system in good working order. Control your diet and avoid overeating non-vegetarian food, which can cause you to gain weight in the future.
Healthy Body, Mind And Life
Your health may not be jeopardised, according to your monthly horoscope. Your entire fitness keeps you in great shape, and your health exhibits indicators of good health. However, according to the native's horoscope, you should be cautious of disorders involving your eyes, lower limbs, bones, and joints. Minor infections in your ears and eyes, as well as bone and joint disorders, can be aggravating. Regular yoga and a regular walking regimen could assist the native to prevent such small ailments while remaining fit. Furthermore, according to your health horoscope, planetary motions may cause various health issues. This month's health forecasts show Saturn and the Moon in the ascendant, which could lead to mental health issues or chronic sickness. This planetary alignment may have a detrimental impact on your health. In this case, you should consult a doctor for a medical check-up.
Learn To Rest Not Quit
According to the monthly horoscope, the natives may not suffer from any serious chronic sickness or health-related concerns this month. Except for minor stress and lifestyle-related disorders, their health may be in good shape. Insomnia is a common complaint among locals that should not be overlooked. Yoga meditation and a full night's sleep of at least 7 to 8 hours may benefit the native. The natives are advised not to lift any large weights during this month because their knees might be weak. Get some rest as soon as possible. In addition, the indigenous' monthly health horoscope predicts health concerns. The month could bring you mixed results in terms of your health and well-being. You may be in good health at the start of the month, but your health may quickly deteriorate.
Yearly Horoscope
This year may enable you to enjoy your work and health in a good way, according to your yearly predictions. Travel carefully with proper planning. You are advised to be careful while doing anything as minor injuries are likely to happen if you are not following this thing. Especially the following months of the year, which may be April, May, July and September 2023. These are the months where over adventurous activities can put you in trouble. Just remain careful and you may do well physically and health wise. Pregnant ladies should take very good care of themselves as you are with a proper diet plan. Therefore, the year 2022 may reward you, health wise and even through monetary gains. Further those of you who have been planning to take up alternative treatment such as Ayurveda over allopath or any traditional or cultural treatment, are likely to do well.