Cancer - Money and Finances Horoscope
What the stars have in store for you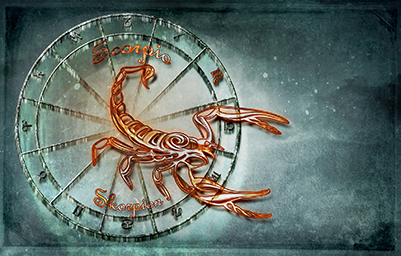 Daily Horoscope
Today you are likely to succeed in your efforts to please your beloved by spending money on him/ her. This is a very auspicious day to exchange gifts. Stars are in your favour to win someone's heart by spending!
Weekly Horoscope
Funding
This week may progress and call for restraint and wisdom. You may seem to get more opportunities. Your efforts may bear fruits by mid-week. It would also bring some joy and bliss to the weekend. There are hints that you may spend money on your family and give expensive gifts. This weekend, you may get back your outstanding money, which may add to your joy.
Finances
This week may bring beneficial financial changes. A difficult combination may damage your financial situation over the first half of the week. This week's middle phase may be crucial for your financial plans for the future. Towards the weekend, you may feel financially stable enough and relaxed. If you work wisely and responsibly, you may see the brighter side of this week in the end.
Funds And Finance
You may be able to save money, but unplanned expenses like children's acquisition of new skills and house interior may prove unavoidable. It is not a good time to invest in the share market without expert advice this week. Your father may assist you financially this week. You may get relief from loans and taxes. You may get a financial advantage from the family business.
Monthly Horoscope
Effective Management, Probable Success
The monthly money and finance horoscope shows that month may deliver mixed outcomes on the economic front. There might be some difficulties, but you may be able to conquer them with ease. Success may take longer than expected, but it may not be denied. Continue to put in the effort, and you might see positive results by the end of the month. There could be a minor rise in money inflow. There's a good probability you may get your portion of the ancestral property at this time. You may build economic strength in this manner. This month, natives in government service do not need to be concerned about their finances as the month may provide them with several options to earn and conserve money. For the native, new sources of money from distant places might be available.
Finance Odds And Evens
Predictions based on the monthly money and finance horoscope show that money and finance matters may go well. The planets may benefit your financial situation and provide you with numerous options to generate money. However, you must make the most of these possibilities in order to profit from them. This month, according to your financial horoscope, your spending may skyrocket. If excessive spending is not cut, there is a good chance that a financial catastrophe could arise. According to the monthly money horoscope, you may receive unexpected financial benefits this month. Furthermore, the month's odds of profiting from the speculative activity are favourable. This is a period when you must exercise caution when speculating. Don't waste money on something that isn't that important. Again, don't lend money to someone who doesn't deserve it. There's a risk that you won't be able to get your money back.
Friends And Finances
Despite the difficult circumstances and challenges, you should be able to keep your financial situation stable this month. The planet that rules money may be in the house of losses, which may cause tension and issues in life. However, you may soon be free of all of these difficulties. There may be some home expenses, but the economy may continue to be strong. Nothing significant is likely to occur. If needed, your money and finance horoscope predicts that you may readily receive financial assistance from friends or family. Before making any final decisions, anyone considering investing in speculative activities should get professional counsel. Stay away from any supposition that could place you in a bad situation. Also, this month, do not lend money to anyone. It's possible that you won't get the same response. In all aspects of life, take a measured risk with your money.
Yearly Horoscope
This year might offer mixed results regarding finance and money matters. The inflow of money may be good but at the same time, for some of you, your expenses may shoot up during this year. Those of You expecting insurance money through maturity, can expect them in the second half of the year. Also, those who had lent money in the past, you may also be able to recover your money back from the borrowers. This is indeed a good year for investing money in land, gold and certain long-term policies. This is a good time to invest money in the share and stock markets. Return on investment may be but, especially in the months of April, July, August, November and December of 2022. You are smart enough and you are saving by cutting down the expenditures you make this year, so that you can spend and save money in a good balance.