Sagittarius - Money and Finances Horoscope
What the stars have in store for you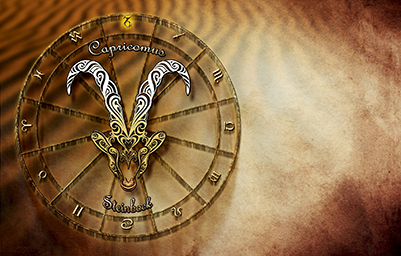 Daily Horoscope
Today is a favourable day to think about some long term investments, however, stars are not in favor of you investing in property. Money may be spent behind leisure activities.
Weekly Horoscope
Financial Uncertainties The financial horoscope for this week predicts the level of anxiety of financial uncertainties. However, it might be possible that you could receive sudden gains from someone. The weekly horoscope also predicts an increase in expenses, putting additional strain on your financial security. Make an effort to save money and only take out cash when essential. Spending money on unnecessary or luxury products should be avoided.
Financial StabilityIf you are facing financial difficulties, try to settle the dispute on your own using your experience and wisdom. This week might be favourable for individuals looking to make long-term investments. Recognise the importance of financial stability and, where necessary, seek advice from superiors and experts. You would be happy to spend money on your children's and spouse well-being. Heritage property could help you to build wealth.
Willingness to HelpThis may be a good week for anyone wishing to lend money to those who are in need. Your idea and aim could be good. The only piece of advice is to get it documented to avoid future fraud. This day, you would need to be careful with your investments to get far better returns. Furthermore, you should use softness in your language and behaviour.
Monthly Horoscope
Love Everywhere
This month is ideal for singles as well as couples in a relationship. You may be able to spend more time with your lover than normal. Your monthly forecasts advise you to show your lover how much you care for him or her and to create some wonderful memories with him or her. This month, however, may not be very pleasant for married couples. Work-related stress may make you irritable. The month may not provide ideal conditions for good conversation. It's a good idea to stay out of fights with your partner. Your monthly horoscope advises pregnant women to be extra cautious near roofs and on slick surfaces. This is not the month to put your money into risky ventures. Choose an investment strategy that may allow you to increase your profits over time. This is also the period when you may be pleased with the results that you may receive.
Smooth Finance Zone
This month, business professionals are likely to achieve their objectives. It's time to broaden your horizons financially by enrolling in a new course in a relevant field. Your monthly horoscope suggests that broadening your skillset today may pave the way for higher financial opportunities in the future. You may need to make a financial investment to advance your profession at this time, but you can rest assured that your financial rewards may improve in the long run as a result. If you've been thinking about buying a car, now is the greatest time to do so, according to your monthly forecasts. If you're looking to speculate and make money, now isn't the time or place for you. Those planning to take out a loan this month should reconsider their plans because the credit facility may not supply you with the desired revenue that would normally flow under regular conditions.
Careful With Money And Be Rich
Your monthly horoscope forecasts that this month may be full of financial prospects. Entrepreneurs may have to work far harder than they anticipated. You may also have a lot of nice partnership chances. Before concluding any deal, read the documentation thoroughly because there are a few tiny inaccuracies. Your monthly forecasts advise that you are about to get into a slightly hazardous real estate deal for some property or land, and you should be mindful of the hazards involved. Take care with the paperwork. If you're thinking of investing, make sure you've evaluated all of your options before moving forward. Spending would be managed until the end of the month, but the holiday season would cause you to overspend. The only advice I can give is to keep track of your spending and ensure that your revenue exceeds your costs.
Yearly Horoscope
The year 2022 may be no less than a blessing for your financial life. Opportunities are galore for making more money this year. Position of planets here indicates that you may be ready to work hard to increase the inflow of money for you and you may get chances to explore some new ways of earning money. There has been a tough time for your financial life in the past and this is the time to get over such issues and enjoy the time that life brings in monetary satisfaction. There may be a lot of chances to have an excellent flow of money, where you can actually consider yourself rich and stable, and predict your yearly horoscope. You are likely to get a financial gain in the last year of the year which was not at all expected and it may be a pleasant surprise. The Horoscope is indicating chances of financial gains during the last few months of the year.