Leo - Career and Business Horoscope
What the stars have in store for you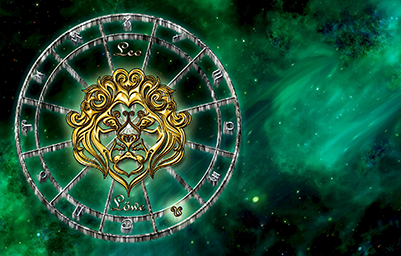 Daily Horoscope
Important works will occupy your mind today. You will be ambitious and ultra-determined to achieve in order to get praise from higher authorities. You won't waste any time chatting and messaging. Ganesha foresees positive changes in your work profile.
Weekly Horoscope
Celebrate Your AchievementsA good week is here for you, as you can take some time to celebrate your achievement. These achievements may lay a foundation for your happy future. If you are a businessman, you might have to try to save, as your expenses might just give you an edge. You may stay comfortable with your achievements. However, great dedication is necessary on your part in the task.
The Test Of TimeAs you move towards life issues and problems, you might see that the career path you chose may bring in a lot of tests for you. Some of you may be interested in experimenting with jobs or job profiles. However, you need to calm down. This week might not be the right time for you to try upon the opportunities that come your way.
Good Phase For Your CareerIf you are looking for a change in your location, this week might be your week of taking the chances. However, if you think that your career predicts constructive changes, you might take it on a professional front. Establish a strong base of communication skills as you might take a foreign trip. Next week, you may be assigned to improve and establish a business abroad.
Monthly Horoscope
Business Break
This month, most natives are likely to experience several ups and downs in their professional lives. Those who have been hunting for work unsuccessfully for a long period might finally give up and join the family business. Some of you may even consider quitting your job; nevertheless, forecasts show that you may be offered a new one with a higher wage package soon.
Businesspeople should expect ordinary outcomes this month. As a result, they may neither gain nor lose much. Some natives, on the other hand, may be able to work on a foreign project. You must be willing to dedicate your hard efforts to this project. You might not achieve success if you reduce your hard work to a smaller degree, even minutely. As a result, you may be under a great deal of mental strain. This month, your boss may be dissatisfied with your work.
A Fair Deal At Work
This month, most natives are likely to achieve positive achievements in their working lives. The atmosphere at work may be positive, and you might be able to complete all of your pressing responsibilities. Those who have worked for a company for a long period may be eligible for a raise in pay. On the other hand, others may be able to find new employment. Unemployed natives must work harder this month, and better use their time.
This month, some persons of the opposite gender might assist you and learn a lot from them. Your coworkers may be happy with you because of your optimistic attitude toward work. You can also take your juniors to a party or gathering. This is the moment when you may be successful in all areas of your life. One item that might help you to maximise your social circle in the given circumstances could be your career.'
Work Works Wonders
According to the career forecast, the month ahead is expected to be average for natives. You might be able to work in another country at this time. Despite the fact that the trip may be a success, it may negatively impact your health. Regardless, you might have positive results at work. You could maintain a friendly relationship with your coworkers, resulting in a stronger friendship.
You can even speak to your juniors about their responsibilities at work. Your coworkers may appreciate your clear viewpoint. Furthermore, your attitude toward work may be favourable, resulting in your boss's approval. If you are still unemployed, you may soon be able to enjoy the results of your labour if you find work. Natives who are already employed may need to focus more on their work.
Yearly Horoscope
This year you are likely to do quite well in your professional life as the planetary positions seem to be in your favour during this year. Your confidence and power may increase after the middle of the year. You may start an online business this year. This year is going to be an extremely favourable year for native of your sign in professional life, says your yearly horoscope. This year may inspire you to achieve your long-term goals and may also provide monetary rewards over the years. A positive attitude and excellent interpersonal skills may take your career to new heights, says this year's predictions. Therefore, just focus on good work and you experience achievements in all walks of life, and more particularly in the area of career and business. Your efforts are likely to get rewarded from the middle of the year, which would be from May 2022.