Leo - Money and Finances Horoscope
What the stars have in store for you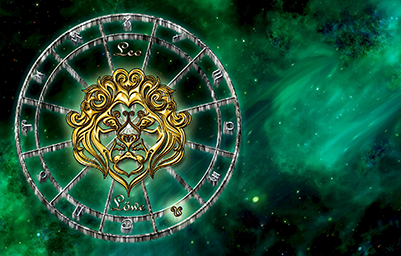 Daily Horoscope
Take up more or good assignments in order to earn money. Short term benefits as are not foreseen, but be patient. Those dealing in stock market may not be very happy with the market scenario.
Weekly Horoscope
Struggles To Build FinancesYour ideas of struggles might be a little different from everyone else. But, this week may bring in some for you as you find your way to earning fortune and success. The increase in the level of expenditure may bring out your need for financial support. However, concentrate on your investment plans, and the return of the same might already turn out in your favour.
A Radical Change In FinancesFor most people and the sun sign, you might see many changes happening in the strategies as you step forward. There might be some emphasis laid out on spending money rather than savings. You might need a financial boost to enhance the positive aspects of economic issues. Start working on your financial assets rapidly to increase your returns.
Changes In Financial StrategyThis week indicates a lot of changes. So far, you might have seen that the flow of money was excellent; however, your tendency of overspending may influence your finances. You must spend your money wisely. Good financial intelligence or advice from someone with experience may help you. Make sure your achievements are high in time to come as a return value in future.
Monthly Horoscope
Plan Your Finances
Your financial situation can be thrown off by a sudden and unexpected spike in your monthly spending. If you're going on a long journey this month, keep an eye on your bags; else, your belongings might get stolen. The majority of natives can also use their money to renovate their homes. On the other side, natives expecting a promotion at work may be frustrated if the process is halted for some reason.
If you lent money to someone, you might be able to receive it back this month. However, the prospects remain slim. If you want to keep your financial situation in check this month, you'll need to cut back on your spending and stick to a proper budget plan. If you find yourself unable to save enough money, speaking with your spouse and family elders and seeking their counsel may benefit you.
It's All About Money
In terms of their financial situation, most natives may not have to think too hard this month. You may successfully return any borrowed money or loan, and it may enhance your mental serenity due to your debt-free status. This sign's business folks may have a good year ahead of them. Even those things from which you did not anticipate earning can be profitable.
Simultaneously, natives who have been considering launching a new business can get started right now. In addition, some natives may be able to start a small side business and their regular work. This month, our recommendation is to avoid being overly preoccupied with attempting to make money. You may face mental strain as a result of this. This is the moment to invest in the best possible period to make money.
Money-Saving: Need Of The Hour
To improve their financial situation, most natives may have to put in a lot of effort. Not only do you have to cut back on your spending, but you may also need to design a budget plan that allows you to save more money. If you don't think so, you might not save enough; you can seek advice from family members or your spouse. This month, some of you may want to consider travelling on a pilgrimage with your family.
This vacation is likely to cost you a lot of money, but it might provide you with mental serenity. However, some of you may be required to spend your money while on an office trip. As a result, even though it may reimburse you, it could take time. Your family members may disagree about an ancestral property. All you need is an optimistic attitude to discover a solution to solve this situation.
Yearly Horoscope
Also, this is the year where you would have to find the right choice of getting the balance between your work and personal life. No doubt, this year may make you take some tough decisions, but the decision that you take now may be rewarding for the days to come. Now, those of you who have been planning to take your relationship to a new height, then this year is in your favour. This year is again going to be a testing year for those who have been planning to pursue research. Finally, the year would end well for those who have been planning to build assets and property. You may plan our year well in advance and shall also invest money in various activities which would enable you to improve your fortunes. Therefore, take the right decision this year and maximise your gains since the inception of the year.