Libra - Education and Knowledge Horoscope
What the stars have in store for you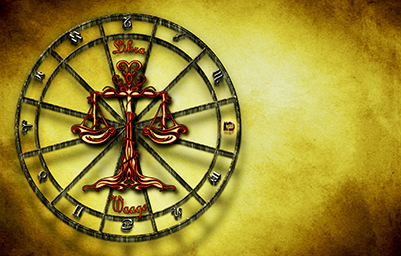 Weekly Horoscope
Educational directionDuring this week, your planetary position for your education is going to bless you, and there might not be any major problems in your studies. There might be some major positive changes as you are likely to get some really good opportunities to showcase your talents. Your performance might improve, and you might be rewarded for the same. Channelise yourself in the right direction.
Concentration LevelDuring this week, your concentration level would be better, and hence you might be able to focus well on some complicated subjects. Your efforts and guidance from your mentors and friends might help you to achieve your goals. You may need to thrive for new experiences and accept your weakness or mistakes, which might help you perform in a better way.
Educational EffectsDuring this week, your performance may remain good, but you may stay cautious as some emotional issues can disturb your balance, which can adversely affect your education. During the midweek, you may have an increased level of anxiety, which may negatively impact your studies. Although, gradually, you may be able to gather your concentration and perform better.
Monthly Horoscope
Education- Slow and Steady Wins
This month's favourable planetary influences may assist you in performing successfully. This time, your strong insights and able mentorship may be really beneficial. You'll be optimistic about achieving your objectives. Despite some intense opposition and competition, you may be able to make progress this month. There may be numerous challenges to overcome, but all you have to do is work steadily and correctly. Important advice from your mentors may alter your perspective and result in a great amount of positivity. Around the middle of the month, you might have some solid prospects for advancement. This time around, your performance is likely to soar. During the last week of this month, you may get significant planetary assistance to help you achieve better. Your productivity and performance may be superb, allowing you to advance in rank and receive greater recognition.
Rewards In Education
Your planetary position for your education may reward you this month, and you may have no big challenges in your academics. This month, your concentration might improve, and you are most likely to be able to concentrate well on certain difficult subjects. You are likely to achieve correct achievements with the support of your efforts and mentorship. However, as the month progresses, various emotional concerns may arise, disrupting your balance and negatively impacting your schooling. Around the middle of this month, you may be presented with a significant opportunity. This is likely to provide you with the opportunity to demonstrate your ability, which you have been waiting for for a long time. During the latter half of this month, the powerful educational planets are destined to bring positive change into your life for your own good. This is the time when things are going well, and you are completely satisfied.
Education and Knowledge On Everest
This month, planetary influences may remain favourable, and thus your academic performance may shine. In addition, your knowledge is most likely to expand, and your talents may increase. You may work more effectively and maybe solely focus on achieving your goal of success. This kind of determination might aid you in making good progress and progressing in your education. There may be some roadblocks in your way that might put your skills and abilities to the test, but you may remain optimistic as you study. When it comes to your studies, the second part of this month may be a period of advancement. Some encouraging outcomes are likely to inspire you to pursue your studies with greater zeal. You might eventually attain the outcomes you want and may even receive praise from your mentors.
Yearly Horoscope
The year 2022, may be remembered by students who have been working hard to achieve their dreams. Especially if appearing for any competitive exams, then you are likely to find the right learning interest this year. Also, the year is good to constantly improve yourself through various learning. Such as if you plan to pursue language skills or any vocation such as learning astrology or any form of occult science, then you are going to gain from this practice. But the year 2022 may not be great for students planning to take up an internship programme. Though you can easily find a programme, the problem can be that you may not be happy to find answers through practice and internship. You would find your strength growing from pillar to post. Which means, you would find your learning knowledge helping you in clearing the test that you are likely to take up. This year is likely to help students improve their knowledge and excel in the field of study or practise.