Pisces - Education and Knowledge Horoscope
What the stars have in store for you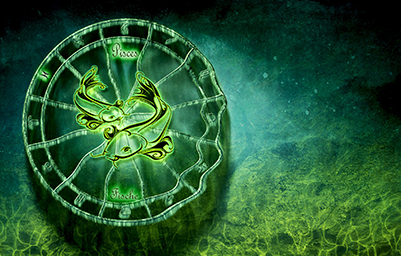 Weekly Horoscope
Health DiscomfortThe transit of Mars might make you work hard and help you in a project. The transit of Sun says you may actively participate in the project and also attain success. Avoid arguments and unwanted work assignments; otherwise, stress may take place. Take care of all the basic needs as due to some health discomfort you study might distort. Listen to your mother's advice.
No Expected RecognitionAggression and negative thinking this week may confuse your mind. Be determined with your study as it's not a cakewalk scenario. Creative writing and education might bring you new opportunities to do well in academics. Learn a new language and skills, and it gives you the spotlight. Ignorance of study might play with your head. Expected recognition may not be there at the workplace.
Recognition Without Hard WorkSun and Mercury transit may assist in your study. You may quickly learn and comprehend stuff. However, be careful of Mars and Rahu's influence as it may distract you. You'll have plenty of energy to master new abilities, but distraction and people's bad company may not offer you success. Students experience tension due to their study's ignorance. Expected recognition is less without hard work.
Monthly Horoscope
Education And Goals
Overall, this month may be favourable for you to achieve your educational goals. School students may pass their exams and have strong parental support. Your mother or female mentor may provide you with sound advice. Subjects relating to the creative arts are predicted to be successful. The transit of Mars and Rahu indicates that sports students should take care of their health and avoid getting into arguments with their teachers. An aggressive mindset may present unpredictably difficult tasks. There may be a delay in getting success in project submissions or getting admittance to a higher education programme, but things may start to look up for you in the second half of this month. Students that study digital marketing or social media may do well in an interview with a reputable firm. Making new friends should be avoided because it can distract you and cause you to miss out on the intended outcome.
Aggression Leads To Degradation In Knowledge
This month, restrain your aggression and work on your approach. This month may be a little challenging for you. You must learn to regulate your anger and aggression because they can pose obstacles and have an impact on your schooling. This month's abrupt interruption in higher education could be due to a disagreement with the teacher or issues relating to an incomplete assignment. You might get sidetracked from your studies this month. You must take your schedule seriously and adhere to your daily routine in regard to school and assignments. Make a list of your priorities based on your studies and exams, and work on them in small chunks. This may help you achieve your goals this month. You may become egoistic as a result of a successful outcome, but this might lead to a setback if you fail. Maintain a regular practice and study schedule.
Education On A Journey
This month, Mars is indicating that those of you who are sports students may achieve their goals. However, you must adhere to your mentor's instructions. There may be a stroke of good fortune that leads to acceptance into a foreign country. There may be travel related to career and education. In your studies, your mother may play a significant influence. The blessings of Jupiter may be with you. Don't get into a fight with Saturn and Rahu, and don't expose your plan. This month, school students should try to avoid negative thoughts and surround themselves with positive people. Negative thinking has the potential to lead to depression. Try not to dwell on the past and work hard with a positive attitude; this may help you succeed in the days ahead. You may feel under pressure as a result of your previous performance, which might make you nervous, but you should focus on your approach to get the desired outcome.
Yearly Horoscope
The year 2022, students may be stacked with positive energy and confidence, which would help them do extremely well in their academics. Therefore, you would be happy with the way life would take you to a much better phase in your life. Further, the months of April, May, September and November are good for all forms of competitive exams. You would easily clear the exam should you have been well prepared. Again, for those of you planning to take up any government service exams then the year is good, especially from September 2022 onwards. Therefore, you can plan your exams accordingly to clear in the first attempt. Students even pursuing Dentist related courses and in the final year may easily get an option to work as an internship in the role. Again, students pursuing any Board or University exams may also need some preparation in the middle of the year.