Pisces - Money and Finances Horoscope
What the stars have in store for you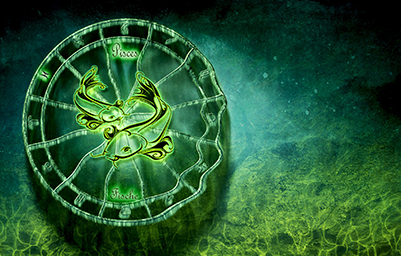 Daily Horoscope
Any investment behind project or assignment would be worth it. Your creativity would be at peak and you will be good with words so it's the best time to create something that can help earn good money.
Weekly Horoscope
New Business IdeaAvoid making major investments in business related to the homeland. Some major financial gain is lingering. Some legal matter might put a heavyweight on your pocket. There can be financial gain from travelling. Your siblings and neighbours' guidance can help you make financial gain with the new business idea. Through writing, you might earn a good amount of money this week.
Monetary PerksTravelling may bring you money this week. In terms of financial gain, the teacher's roles may have heavy support. Financial gain from father will be there so you can ask him for help. Businessmen can expect financial gain. Moreover, research work and the implementation of new ideas may come with monetary perks. Even chances of increment are also there. Some foreign-related projects provide excellent returns.
No Unnecessary QuarrelIn terms of money and funding, the week would be mixed. You may obtain both gains and expenses concurrently. But the regular revenue streams may be slower than your expectation. Pilgrimage or shopping might cause financial pressure. You should prevent an unnecessary quarrel that might spare you from financial damage with your business partner. The transits of Venus would bring success for the jewellery sector.
Monthly Horoscope
Money In And Out
In general, this month may be a mix of spending and saving. As a result, it may be up to you to have a prior strategy based on expenditure priorities for this month. With Jupiter's blessings, you may see excellent results from family and savings this month, but you should exercise prudence or seek professional counsel before making significant investments. There's a good chance you'll have a quarrel with your siblings due to miscommunication, and it's also a good idea not to get into a fight because it could cost you money. Changes in residence have the potential to cost you money. Weddings and modest celebrations can sometimes add up to a lot of money. Financial assistance is requested by the mother's relatives. Independent professionals may suffer financial difficulties, or money may become stranded with a client, which must be handled with patience.
Careful With Money
In general, you may have more expenses than savings this month. A business-related new investment can result in a loss, so you should be cautious when investing heavily in new ventures. There may be costs associated with children's schooling. It is now time to resolve all legal and tax-related issues. During this period, don't make hasty financial decisions from new or unknown persons. You might spend money on little get-togethers with in-laws and buying gifts for the family. You are suggested to have previous planning linked to saving and expenditure this month since you may have unexpected, unanticipated expenditure. This month is not the best time to make a large investment without consulting an expert. There may be unanticipated healthcare costs. Unplanned travel expenses or vehicle repairs may be incurred. You may not be able to save as much as you had hoped.
oney Up And Down
In terms of money and finance, this month may yield a mixed bag of results. There's a chance you'll have to spend money on renovations or make a property investment. Don't make a hasty decision about a new business project's tax and financial investment. When making big adjustments to a plan, be cautious because there may be financial losses, or the projected financial gain may not arrive quickly. Jupiter's blessings may bring financial gain from travel and new employment, or you may receive a divine inducement this month. However, the planetary configuration indicates that you should not rely on luck in financial affairs this month. When making a large investment in the stock market, exercise caution and seek expert advice to ensure a decent and safe return. It is possible to spend money on a party and friends. You may incur expenses by purchasing gifts and clothing for a celebration or party.
Yearly Horoscope
Timely completion of work may affect your earnings and savings for a time being, especially if you are working as a businessman. You have worked quite well and this year your increment is going to be awarded, says this yearly prediction. Some of you may attain financial gains out of nowhere and for some, this year may give them their first salary. If there is some sort of plan to invest money, then you can count on this year as it is indicating positive signs for this aspect. Investments done in the past may yield humongous gains at this time. You can invest money in land or property. The money that you would earn in the first half of the year and you would invest the same and earn the returns in the second half of the year. Also, the money that you would earn now may enable you to make long term earnings to build assets.