Gemini - Education and Knowledge Horoscope
What the stars have in store for you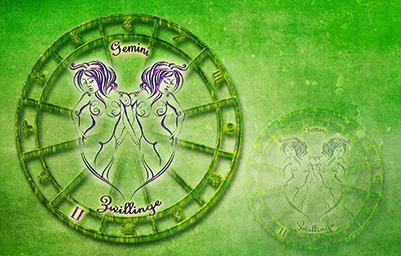 Weekly Horoscope
Wisdom
Constant studying may help you succeed in exams. Courses in foreign languages may be learned. You could be tempted to learn to sing, which might help in the future. With unique ideas, engineering students may be successful. There may be a passion for journalism or mass communication. Law and medicine students may succeed this week. Higher education has certain obstacles. Overall, positivity is advised.
Education
A change in the workplace may cause a high workload, stress, sleeping discomfort, and health problems. You are advised to avoid becoming irritable. The sports students are recommended to focus on their health. Students may get support from their mothers regarding education. Students are advised to be aware of the wrong company, concentrate on studies, and create fewer but good positive friends.
Knowledge Acquisition
For sports students, this time is not favourable. They have to work hard, practice regularly, and be careful about their health. You are advised to keep patience to achieve the goal. Natives who are writing exams also have to do project work to score good marks. Journalism or blog writing classes may be successful. There may be some travel related to these courses.
Monthly Horoscope
Educational Opportunities Coming Your Way
If you are a student of technical subjects, you will probably be successful in submitting your project. In the coming month, you might anticipate being successful in a foreign-related career. The research for the higher study could be effectively submitted. If you're a medical student, now is an excellent moment to conduct research on the issue. Students may be given the opportunity to study or conduct research in a foreign country.
Higher education and research-related jobs can be successful. Exam success as well as project-related matters. You must maintain a positive attitude toward your studies and avoid becoming confrontational, as this may cause you to lose sight of your goal. Following your mentor's and father's advice can lead to success. Your educational education may be disrupted due to health issues. Try to stay in your comfort zone and keep to your daily study and wellness regimen to avoid interruptions and distractions.
Focus On Your Ambition
Those who are scholars of the game/sports are likely to not have an easy time succeeding. Therefore you need to study hard but also take care of your health and often practise without being violent. Patience is the important word for you this month if you want to achieve your goals.
Those of you who are apprehensive or stressed about an exam should break down your preparation plan into little steps. This could assist you in your examination. This month, you are likely to begin to discover new things and make significant adjustments in your views that may help you shape your future.
Your dedication and hard work should pay off in the form of the desired results in the school exams. Consistency in your studies may help you succeed in this month's competitive assessment. There may be opportunities to learn or enrol in foreign language-related courses.
Unlearn And Learn To Excel
Students must focus on their studies because the stars foretell that there may be unexpected distractions or lethargy. This may have an impact on your studies this month. Avoid arguments with your parents by having a constructive talk with them. This could have a favourable outcome.
You can take a short break and spend quality time with your family. Science students have a good chance of succeeding in competitive exams. In a government examination, there is a chance of success. This month, you have a chance to succeed in the competitive examination. Law and medical students are likely to succeed in their assignments and exams.
If you are interested in learning a language, this month can provide you with the opportunity to do so through distance learning courses or in a foreign location. You must maintain your immunity, as it may cause distraction and disruption in your studies this month.
Yearly Horoscope
Academically a good year for students pursuing professional courses.Therefore, achievements in your academic life may be high in 2022. This Year is good for hardworking students and those pursuing an academic career. You may remember the achievements of the year and shall relish these precious moments. Academic life is considered to be the best phase in one's life. Therefore, you would be focused and shall apply all your might to achieve the desired goals and achievements in life. You would also be clear in your mind with your future learning, should you take up a choice this year. The period after the second quarter of the year is excellent for all those who are willing to sit for competitive exams. So, students planning to take up such exams can work on them accordingly and carefully. Overall, it seems like an exciting year for the students and children. Even students pursuing board exams are likely to do well this year.