Gemini - Love and Relationship Horoscope
What the stars have in store for you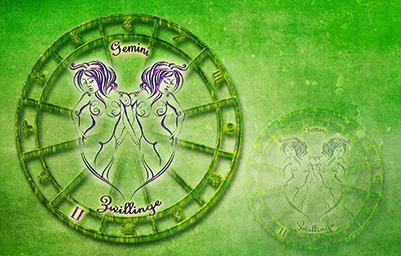 Daily Horoscope
Spending time in the company of your darling will refresh and rejuvenate your senses. Small banter and fun will surely turn on the mood of your loved one. Read out the romantic poems you have written for your sweetheart, suggests Ganesha.
Weekly Horoscope
Love And Relations
You may get the spark back in your love life by spending time with and respecting your love partner this week. You are advised to have positive communication and avoid arguments or miscommunication. A relationship proposal can appear suddenly this week. Your partner's health concerns might give you stress. There are chances of an altercation with your spouse, lack of quality time, and distance in marriage this week.
Heart And Emotions
You may have a great time with your partner, which might become memorable this week. Due to the change of residence and excessive workload, you are advised to help your spouse. Singles may get proposals from friends. Trust is important in a relationship. Pregnancy may spice up your marriage relationship. Children might bring you fantastic news. The news of a newborn might deepen the marital bond.
Heart Connections
Commitment and positive communication may be crucial in relationships this week. You are advised to control your aggression and fury. Individuals seeking a marriage partner may get good proposals. The individuals seeking a divorce may receive the expected outcome this week. Stars impacting on you suggest that there may be some hidden relationship present. An extended vacation with your partner is advised to deepen the bond.
Monthly Horoscope
Step Up In Courtship
you are likely to have a good time in love, and those of you who are single may find a suitable mate. Getting together with your partner's family could provide enjoyment to your love life. However, the Venus transit indicates that there may be ego clashes with a love partner, which must be addressed. There may be a difference of opinion, posing a threat to the connection. To make the most of this month, try to engage in healthy and light discussion. A married couple should do everything they can to strengthen their relationship. Due to family responsibilities, there is a risk of ego clashes and disagreements. There may be a proposal from an old friend, and you should consider it. When it comes to your love relationship or spouse, be courteous. A journey to a faraway country or a visit to a sacred site are both possibilities.
Treasure Your Relationship
When it comes to delivering gifts to your sweetheart, be passionate and inventive. This can make your love life more enjoyable. Have a chat and spend quality time with your lover to rejuvenate your love life.
When speaking with your partner, try to be humble. Aggression and harsh communication can lead to a fight with your partner. It's possible to receive an unexpected romance proposal. Healthy communication may be critical to having a nice time in a romantic relationship.
A date with your lover might be a great way to spend quality time together. It's a good moment to get married. It's possible that you'll be moving, and your burden might come from your family, so you'll need to help and collaborate with your spouse. Those of you who have been waiting to get married this month could have a decent possibility of receiving a marriage proposal.
Love Is All About Holding On
In a love relationship, this is not a good moment to be attentive with your communication because ego clashes might generate a sudden quarrel or lead the connection to suffering. When making any decision about your married life, exercise patience.
Positive elements and commitment will probably aid you in your married life and increase your overall quality of life. You may become involved in a hidden romance or receive an unexpected proposal from a friend. This month, you may experience aggression and a concealed fear of losing your lover.
Miscommunication can lead to a fight or a negative relationship with your partner. Try to be humble and work out your differences with your partner. If you've been dealing with legal issues concerning your marital life, this month may provide some relief. This month, you should use caution before making any important decisions about your married life.
Yearly Horoscope
This year, there are likely to be troublesome situations popping up in your love life. This can lead to some confusion, especially if you have moved from your ex's life and have found a new partner in your life. The root cause may be the involvement with your ex-person and also bringing a new angle to your love life. For married couples, love and romance may be revived during this year. Further, those who are already in a relationship may experience closeness, love and harmony in their love life. Also, singles who have found their love partner may make your life more interesting and encouraging. These are the good experiences which may enshrine your personal life in the year 2022. You may no longer fight over trivial matters and may become very serious about your partner and relationship. You would be happier and fuller of joy as your personal life may not be disturbed.