Sagittarius - Career and Business Horoscope
What the stars have in store for you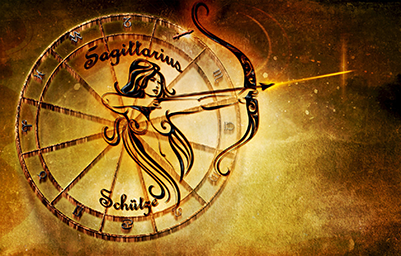 Daily Horoscope
A cool day awaits you. A challenging technical glitch may muddle your brain in the office. You need to be patient and firm in decision making, suggests Ganesha.
Weekly Horoscope
Good For SalesThis week is going to bring an excellent time for business, marketing, and salespeople. People who are feeling somewhat downtrodden should start looking for a job. The other folks can think of a new business as this may make them feel optimistic and motivated. This week may be the beginning of your professional life. Hence, buckle up since it is showtime for people of this sign.
Challenging Week Professional life may be challenging this week. If you are looking to switch your job, it would be better to delay your job opportunities as the present opportunities may not be as fruitful as they seem right now. Also, concentrate more on your savings, say weekly career predictions. Some financial gains are also indicated because of the excellent work you are doing, but that may be temporary.
Rest Time Relax and use this time to recuperate from the stress of the past few weeks, as this week may have positive developments coming along. A problem might crop up at work, but nothing very major. Do not lose your cool unnecessarily, especially when you are with colleagues. This might affect your performance and appreciation at the work front. This week may bring good opportunities for job seekers.
Monthly Horoscope
Productive Career
This is a fantastic month for you because the Sun may be positioned to help you better your career on occasion. In terms of profession and business, the planetary positions are expected to produce positive results. This month, you'll show that you're a formidable opponent. In addition, you're likely to gain a lot of respect at work. This month, job hunters might get some good news. You would also look at investing money in enhancing and increasing your business activity during this month. It would be a sensible move if you were to pay attention to your calculations, as this would allow you to better your financial situation. Just stay grounded; your decision may be admired, and you may look forward to collaborating with many specialists in your circle. Keep your cool because your curiosity may be piqued in the days ahead.
Glowing Career
This is a fortunate month for you since the plant Sun, along with Jupiter, may move into a favourable position this month. This planetary shift in the House of Profession may bestow tremendous authority upon you. Your hard work would be noticed by your superiors. Furthermore, you may receive recognition and prizes for your significant contribution to the company's success. There is also a Saturn aspect, which could produce a delay in the fruition of the results. Your efforts, however, may not be in vain, and you may undoubtedly achieve significant progress. Those considering collaborating with a foreign partner in a commercial venture might reconsider their plans this month. Some of you may need to seek advice from your mentor in order to improve your career prospects, which would be beneficial to you. Maintain a humble demeanour when speaking with them, as their ego should not be harmed in any way.
Crowned Career
This month, according to your career horoscope, may be favourable for your professional development and business. You may be presented with fantastic prospects that may propel your company to new heights. Jupiter is positioned well in the House of Gains. This may cause some disruption in your income stream, but you may quickly recover your losses. During this time, you may also receive monetary gains and awards. Your bosses and coworkers may be extremely helpful and may assist you in establishing a successful career. You'll stay in your boss's good graces, and they'll boost your self-assurance. To prevent getting into verbal fights with your coworkers, you should keep your anger and speech under control. This is a favourable month for export-related activity. You are likely to receive an excellent order that may be executed correctly. Returns would be beneficial if they were accompanied by sufficient documentation.
Yearly Horoscope
This year, 2022 this appears to be the planetary positions that may keep providing you strength and help you perform better on the work front. You may be required to devote extra time to your work. This is also a good time to start new work with your life partner or any female friend. This year may be excellent on the work front and finally you are getting back on the track after constant troubles of the professional life, says your yearly horoscope. You have worked hard and it is the time where your performance is going to be appreciated. This year brings a good time for new business ventures and start-ups too. However, it is not a good time to switch and you just stick with your present job and wait for the right time. If you are planning for further studies, this year brings the best time to start exploring what you can get with your future prospects.