Sagittarius - Education and Knowledge Horoscope
What the stars have in store for you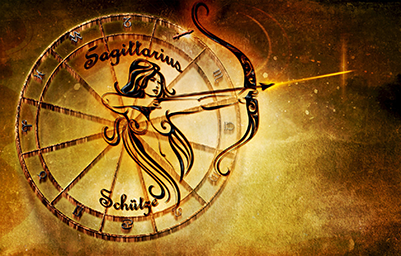 Weekly Horoscope
Rely On KnowledgeThis week, you can be asked to lecture on the subject that you are an expert on. This would be an excellent phase where you can also make people realise that you are an expert in the topic you can deal with. Therefore, continue acquiring more knowledge, which would be an excellent phase in learning and education. Relying on expertise is the best thing.
Improve KnowledgeThis week, you may work on acquiring knowledge after a gap. You would even take extra efforts to improve your strengths and spend quality time reading and even improving your knowledge base. Your friends and peers would associate with you, and they would be interested in supporting your knowledge. Those learning music would get an opportunity to perform in front of an audience.
Focus FurtherIf you appear for any debate competition, you may do well this week. This is from where you would also be interested in learning ancient philosophy and history. You would show much interest in getting the knowledge and even applying the knowledge wisely. Therefore, your time may be excellent as your knowledge would empower and give you confidence. Focus your mind on the basics.
Monthly Horoscope
Serious Studies
Students should work harder academically during this month. You should stay focused on your study and avoid becoming distracted. Avoid making rash decisions and wasting your valuable time on ineffective tasks. In your horoscope, Jupiter may make an aspect to the House of Education. This planetary alignment may assist you in making significant academic gains. Also, if you need to enhance your foundation and principles, attend some extra classes. This may not only boost your confidence but may also help you expand your knowledge base. In the last week of the month, become serious about your studies, especially if you're taking a competitive exam because if you're not serious about your studies, you'll get a lower grade. This is the month when you'd like to go to some interesting lectures. They may improve your professional expertise and offer you an advantage over your peers.
Shining In Education
The month is rewarding academically for those born under this sign. This month may also be advantageous for students wishing to pursue further education in terms of admissions and other processes. In general, you may have excellent academic success. This is not the time to be more focused on your accomplishments because you still have a long way to go. Make it a point to stay focused on your studies, as this is an excellent moment for you to excel in all aspects of your life. This is also an excellent time to study esoteric science. The month may not only improve your learning but also provide you with the necessary assistance from all sides. This month, try to make it a point to be serious about your studies. There would be a fantastic benefit in any direction one might hope to obtain it from.
Challenging Factors In Education
In terms of academics, the education horoscope for the month suggests that the period may be challenging for students and youngsters born under this zodiac sign. You'll have to put in a lot of effort and time this month. Success may not come lightly; you may have to put in long hours of effort. The planetary influence may cause you to become more spiritual, and your interest in esoteric knowledge may grow. Further, in every potential direction from which it could be obtained. You can quickly improve your professional talents if you are interested in doing so. The learning would be beneficial, and you would be able to use it quickly. This week, you'll also find the correct approach to your learning, as it'll be a good opportunity to meet new people. This would provide excellent learning opportunities, as well as the opportunity to learn about other people.
Yearly Horoscope
The year 2022, may be more challenging but rewarding at the same time for those who work hard. The year marks the beginning of a period when you may have to go back over what you've been doing, revising skills and work practices. You may need to assess where you stand with your work situation in order to make changes. The transit of planets is likely to be helpful for the students in this year, though results are not going to be spectacular, progress may be satisfactory in this year. In case you were trying hard in the past to get admission in your desired college/university then in this year, you are likely to realize your ambition. Avoid any distractions while studying as the same could affect your academic performance during the latter part of the year. Further for those students, who may not be able to focus on their studies till middle of the year, their parents may have a tense moment.